Category Archives:
Sugar Cane
Was less work than expected.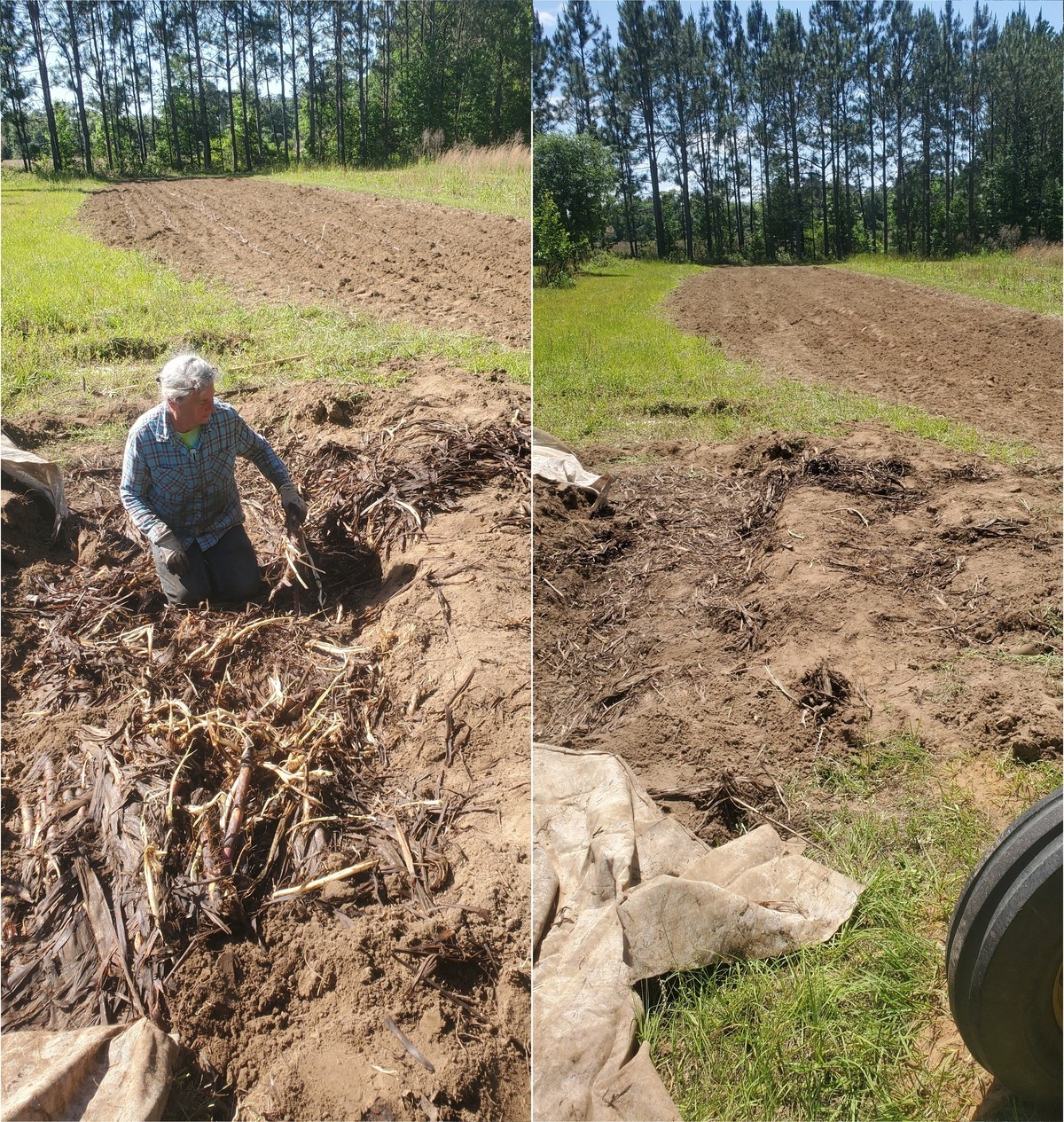 Cane planting and planted 2023-04-21
Not burying it as deep this year, though. Only need four inches of dirt to keep it from freezing, not two feet to shovel off. Continue reading →
Dug out of its winter cocoon, with tractor blade and hoe. Then planted by hand in rows made by the planter, later covered with dirt by tractor cultivator. Later this year: more cane syrup.
Continue reading