To relax after her second virus shot, Gretchen hoisted 50-pound bags of fertilizer while we were planting red corn.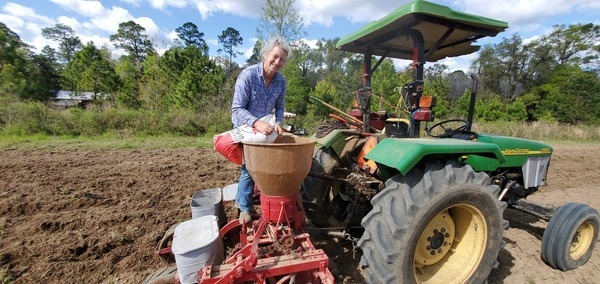 A few hours after second virus shot
Seems like a fair distribution of labor. After all, I drive the tractor.
Today she got five more bags, and loaded them in the truck herself.
-jsq