What kind of snake is this?
Probably not a moccasin, because it doesn't have any stripes, and I've never seen one leave its tail sticking out like that. Usually a cottonmouth will face you and hiss.
The dogs found another snake earlier that probably was a moccasin, so we made them come along.
We also saw an anhinga on the surface. Usually we see them perched in a tree or flying. It did eventually fly off and perch.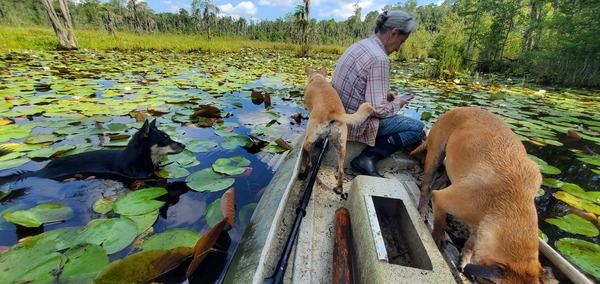 Arrow, Blondie, Honeybun, Gretchen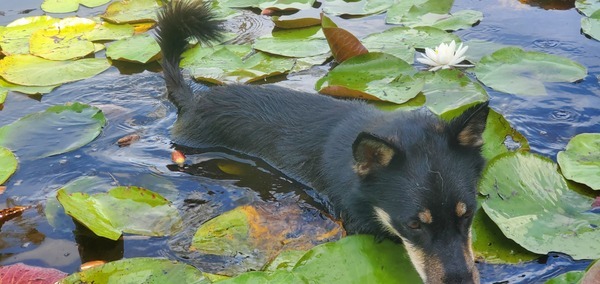 Arrow won't admit she can swim
-jsq