I remember when my father and I put these things there, around forty years ago. They're still intact, and if you look closely you can still read the labels. We prefer taking things to the dump these days.
Metal can: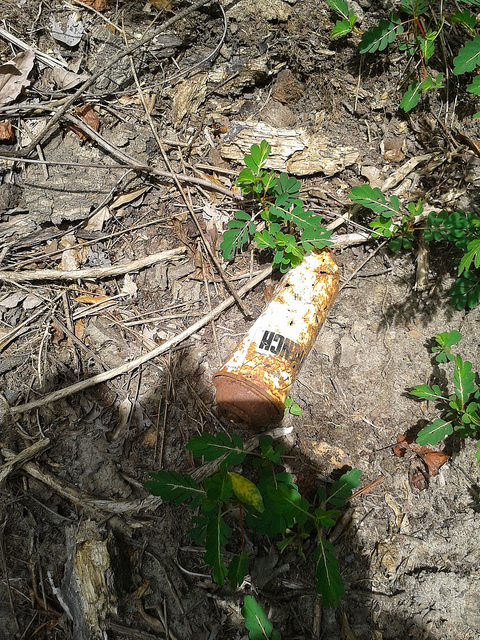 Metal can
John S. Quarterman, Gretchen Quarterman, Brown Dog, Yellow Dog,
Pictures by John S. Quarterman for Okra Paradise Farms, Lowndes County, Georgia, 22 July 2012.
Plastic bottle: