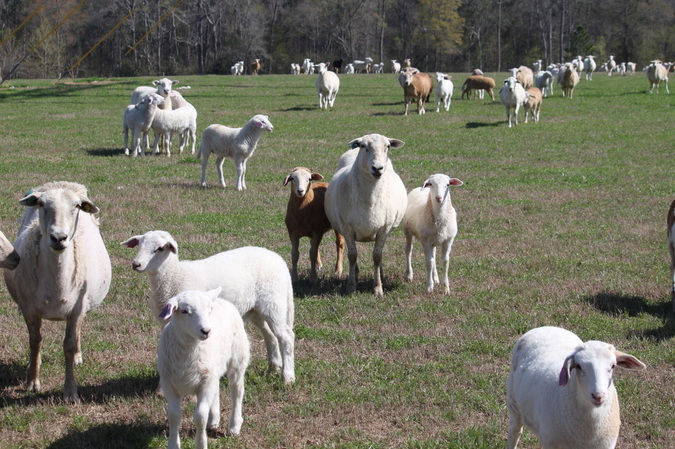 Not for wool, for meat, they raise Katahdin sheep; we'll visit Hound River Farm on our Friday Farm Tour at South Georgia Growing Local 2014.
We raise registered Katahdin Hair Sheep on 240 acres in the coastal plains region of South Georgia. We are approximately 30 miles north of the Georgia-Florida border with easy access from I-75. Our farm consists of Bermuda and Bahia pastures, woodlands, and wetlands. We harvest our own Bermuda hay for Winter feeding and over-seed our pastures in Fall with annual rye grass, oats, and clover for extended grazing. We are members of Katahdin Hair Sheep International, South Central Katahdin Hair Sheep Assoc., & the Florida Meat Sheep Alliance.
Interested in a taste?
Hound River Farm lamb meat is available at goldenacresranchflorida.com.
Come to the SOGALO2014 Friday Farm Tour and visit Hound River Farm!
-jsq
Short Link: