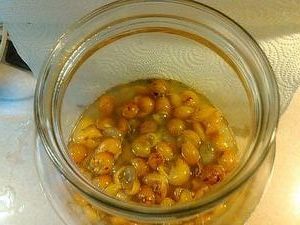 Small, growing, ripe, picked, and now Gretchen is fermenting them: native Scuppernong Muscadine grapes (Vitis rotundifolia).
Very tasty!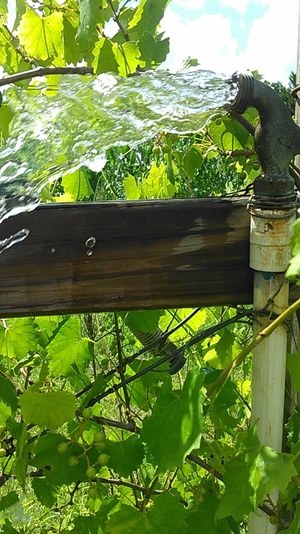 Most of them never got watered, but these happened to grow right next to a spigot.
Thanks to the late Barney Ray for these native muscadine grapes.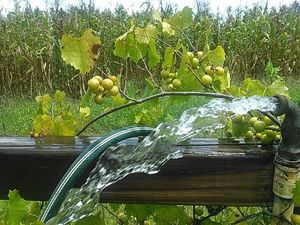 Getting there.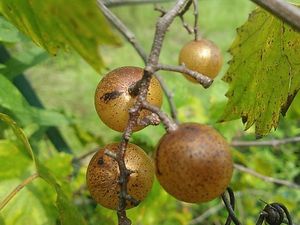 Tasty!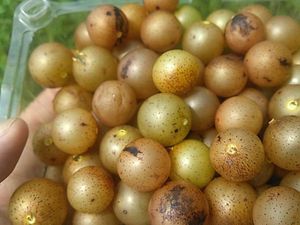 Enough to ferment.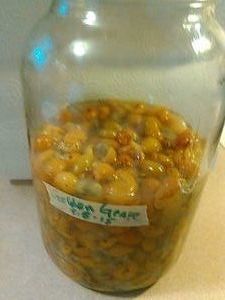 First batch first year, but probably not the last.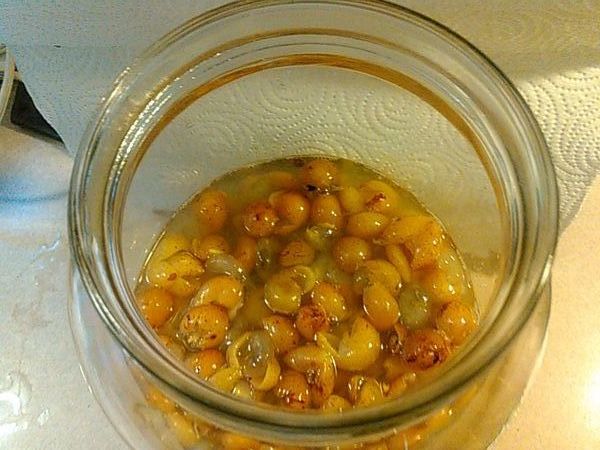 See them bubble after Gretchen stirs them in this video:
-jsq
Short Link: