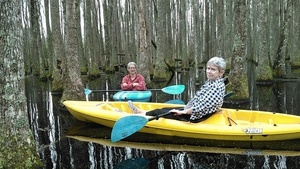 You never know what you'll find in the cypress swamp. It's Betty Marini from Lanier County!
And Gretchen and Brown Dog and Yellow Dog.
-jsq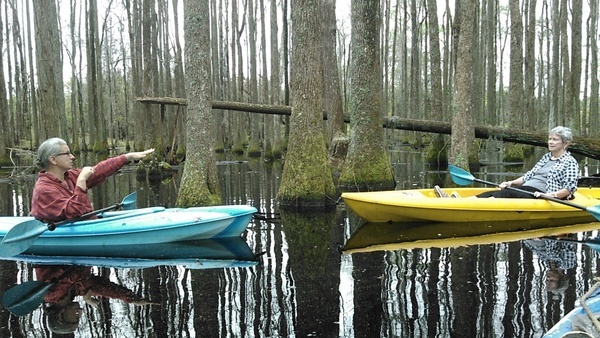 Way over there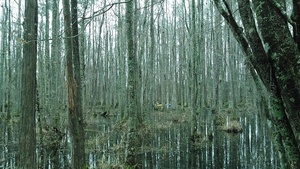 Whats in the swamp?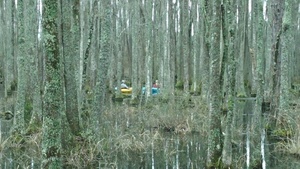 Something in boats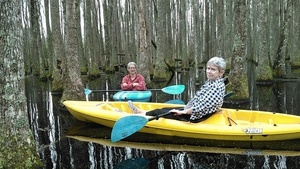 Its Gretchen and Betty!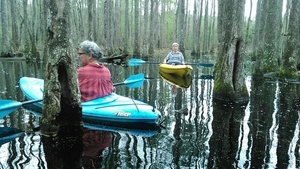 Paddling around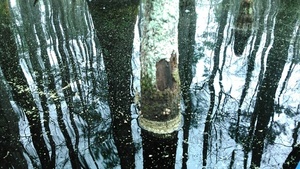 Mushrooms above water line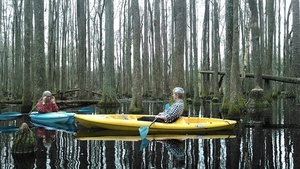 See no evil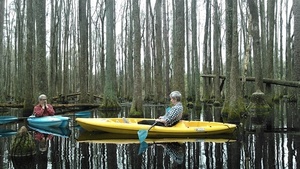 Speak no evil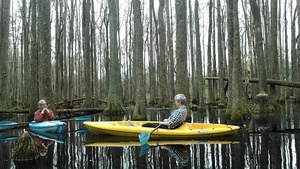 Tell no evil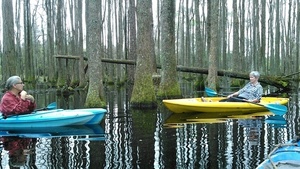 Do tell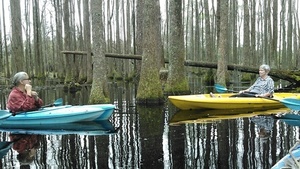 Nope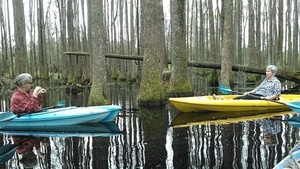 I tell you what!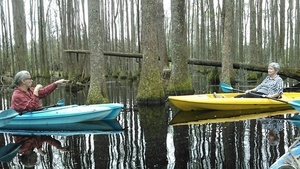 Its over there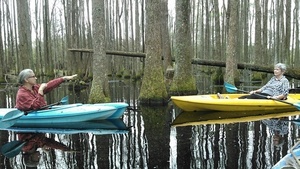 Way over there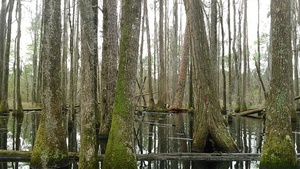 Dogs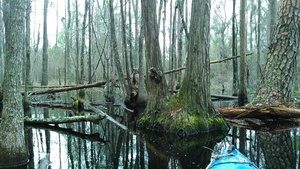 Tree Brown Dog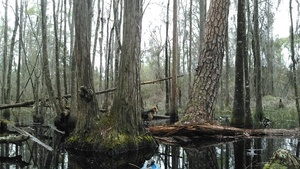 Walk this way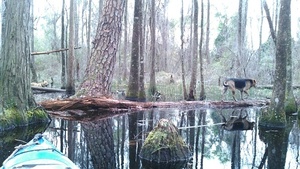 Yellow Dog and Brown Dog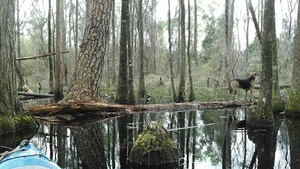 Keeping two eyes peeled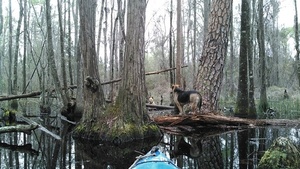 Maybe its over here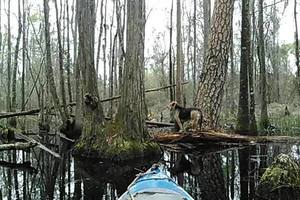 Movie: Swamp sounds with dogs (2.6M)
Short Link: