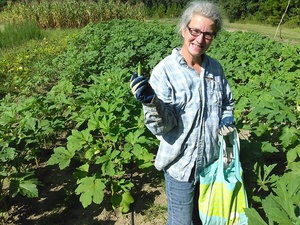 Here's Gretchen with 10 pounds of okra in the bag, all as nice and fresh as the one pictured. You can buy some of that this afternoon in Valdosta.
Where: Barnes Healthcare Services
200 S Patterson St, Valdosta, GA 31601
When: 1-3PM Friday 15 July 2016
Here's a list of what Gretchen will have for sale at reasonable prices:
Okra: you won't get it like this in a store
Peppers: habanero, cayenne, etc.
Eggplant: none of these vegetable have ever been sprayed with anything
Red grits: ground locally from heirloom corn grown here
Red corn flour: same corn, ground finer; great for cornbread
Red Potatoes: small and large
Cane syrup: a few bottles like you've never tasted before; pure cane grown here, carefully blended
If Gretchen doesn't have it, Thelma probably will, so come on down for fresh vegetables!
-jsq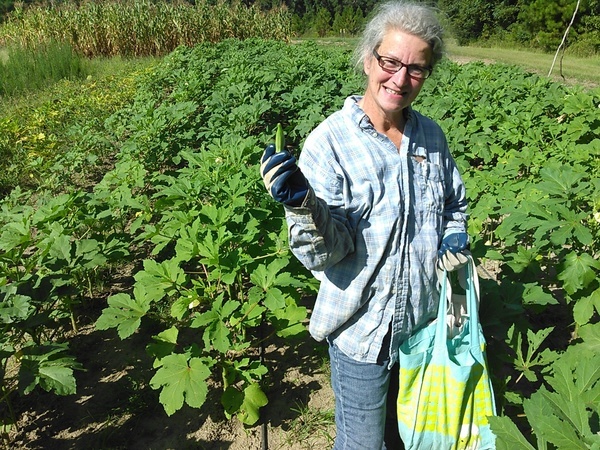 Short Link: