Dogs like water more than fire.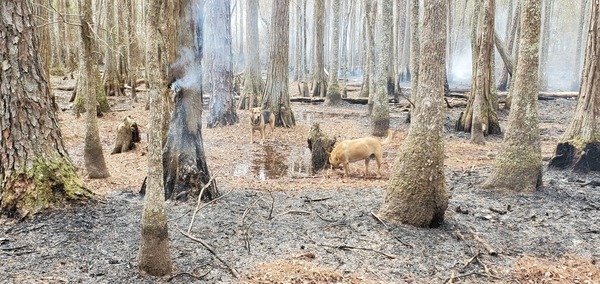 Yellow Dog and camouflaged Brown Dog
And yes, Gretchen was putting out fires with a coffee cup and swamp water.
But she found something unexpected.
Here's a LAKE video playlist:

Swamp boat burn 2020-03-02
John S. Quarterman, Gretchen Quarterman, Brown Dog, Yellow Dog,
at the OPF cypress swamp, with fire, dogs, and a boat. Video by John S. Quarterman for Okra Paradise Farms, Lowndes County, Georgia.
-jsq
Short Link: