The dogs found this snake, and Gretchen didn't like it.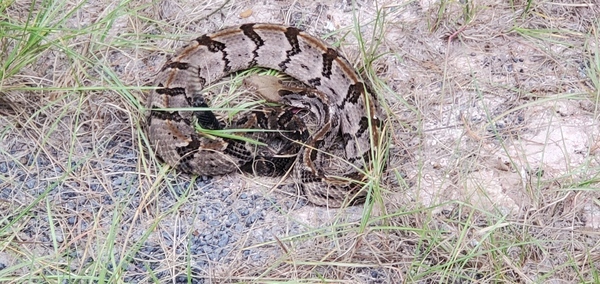 Canebrake rattlesnake, Crotalus horridus
Honeybun, Blondie, and Arrow led me straight to this Crotalus horridus. Unlike our previous dogs, they kept their distance.
Gretchen called them back, I got the hoe and a cardboard box, put the snake in the box, the box in the truck, and drove the truck miles away.
This rattler now has woods to catch mice with nobody living nearby.
-jsq
Short Link: