Again, Gretchen was the first to see a snake.
She still didn't want me to pick it up, though.
-jsq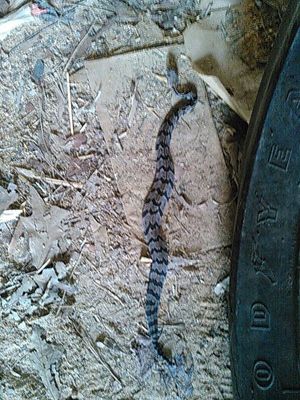 No rattles, didn't coil, seemed like a harmless little oak snake. No bigger than from the O to the A in GOODYEAR (less than two feet long). Continue reading →
Neighbor Carolyn had a snake, ee i ee i oh!
On hummingbirds it thought to snack, ee i ee i oh! Continue reading →