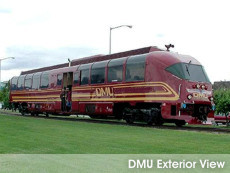 Meanwhile, four hours to the south,
Central Florida Commuter Rail
Sunrail
has received planning commission approval to start a commuter rail line centered on Orlando:
Existing CSXT railroad tracks are utilized for the planned route. CRT trains consist of 1-3 cars and can carry up to 218 passengers. Maximum operating speed is generally between 65-79 mph.
Hm, using existing CSX tracks, just like
the GS&F (now CSX) route from Hahira through Mineola, Remerton, Valdosta, Dasher, and Lake Park.
Short Link: