It would take very little tweaking to make
the U.S. DoT's high speed rail plan run through Valdosta to get from Macon to Jacksonville, instead of bypassing to the east.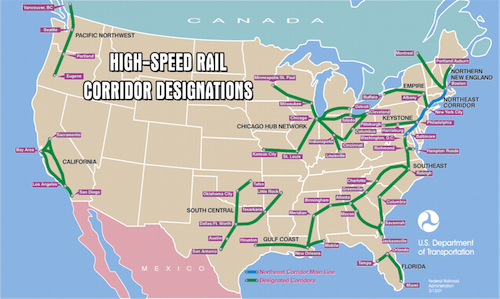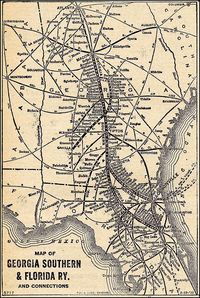 Macon-Valdosta-Jacksonville is, after all, the historic route, and the tracks are still there and in use for freight. In the first phase of the DoT's plan,
"applications will focus on projects that can be completed quickly and yield measurable, near-term job creation and other public benefits"
So who in Valdosta or Lowndes County is talking to DoT about this?
Short Link: