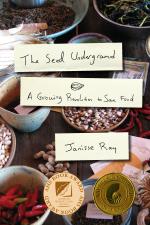 The Seed Underground: A Growing Revolution to Save Food, won the prize for Agriculture in the Sustainable Literature Awards, according to the Santa Monica Mirror, 11 September 2013.
From the book:
"If you haven't heard what's happening with seeds, let me tell you. They're disappearing, about like every damn thing else. . . . But I'm not going to talk about anything that's going to make us feel hopeless, or despairing, because there's no despair in a seed."
Other awards for The Seed Underground:
Gold Award of Achievement for Best Book Writing from the Garden Writers Association
Nautilus Book Awards Gold Winner: Green Living
Booklist's Top Ten Crafts and Gardening Books of 2012
American Society of Journalists and Authors Arlene Eisenberg Award for Writing that Makes a Difference
American Horticultural Society Book Award
Silver Award of Achievement from the Garden Writers Association
From the publisher:
With a quiet urgency The Seed Underground reminds us that while our underlying health, food security, and sovereignty may be at stake as seeds disappear, so, too, are the stories, heritage, and history that passes between people as seeds are passed from hand to hand.
And here's Janisse reading from the book: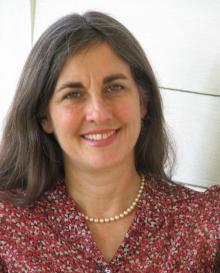 More about Janisse, including her upcoming speaking schedule. My review of her first book, Ecology of a Cracker Childhood: The World as Home.
Janisse is on the organizing committee for next January's SoGa Growing Local & Sustainable Conference; she started that series of conferences.
-jsq
Short Link: