We are here today because either we love Jane, or we love someone that loves Jane.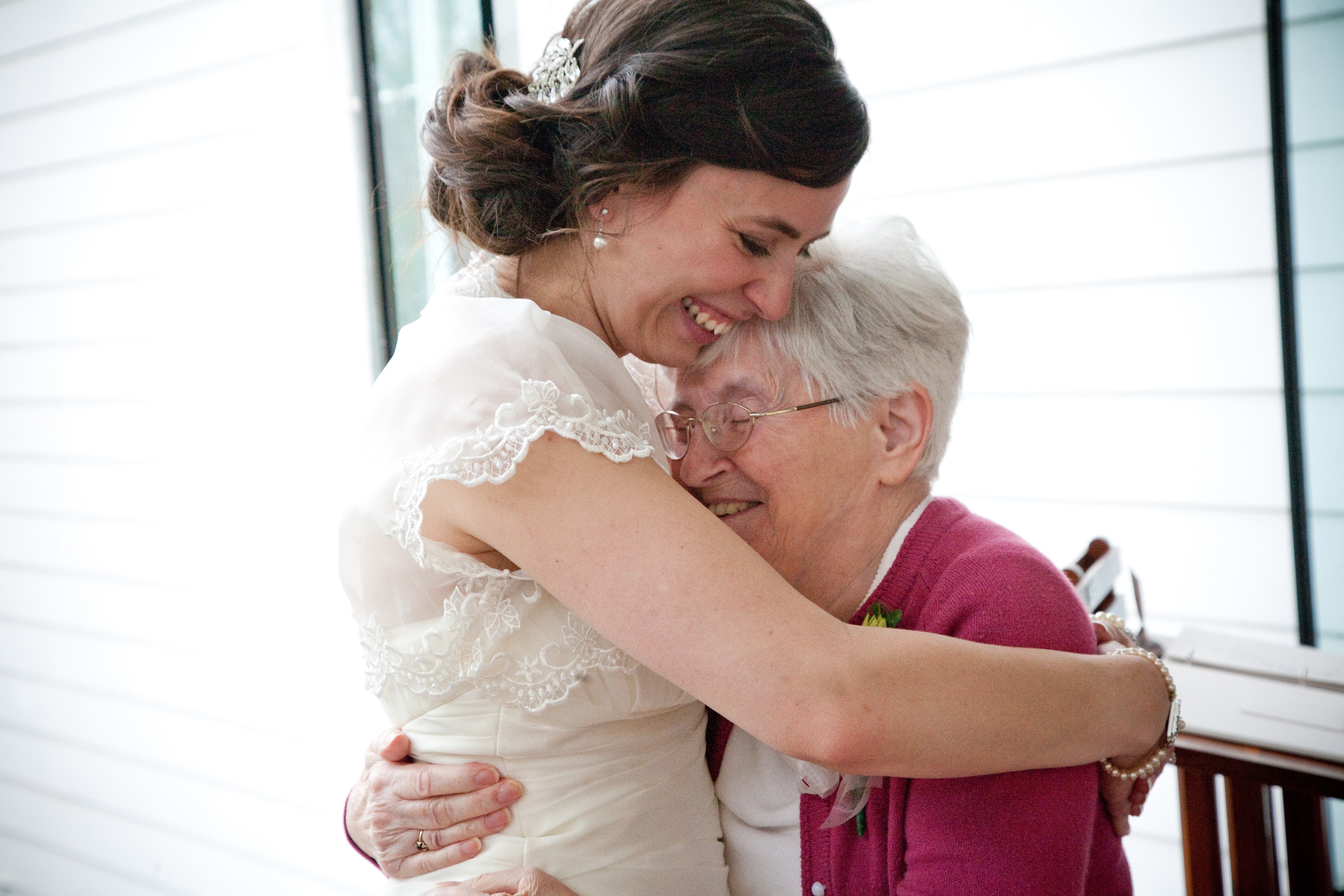 And I suppose that love sums up what Jane was all about.
Over the last few days, our family assembled a list of some of the qualities that might be used to describe Jane.
Perhaps you recognize some of them: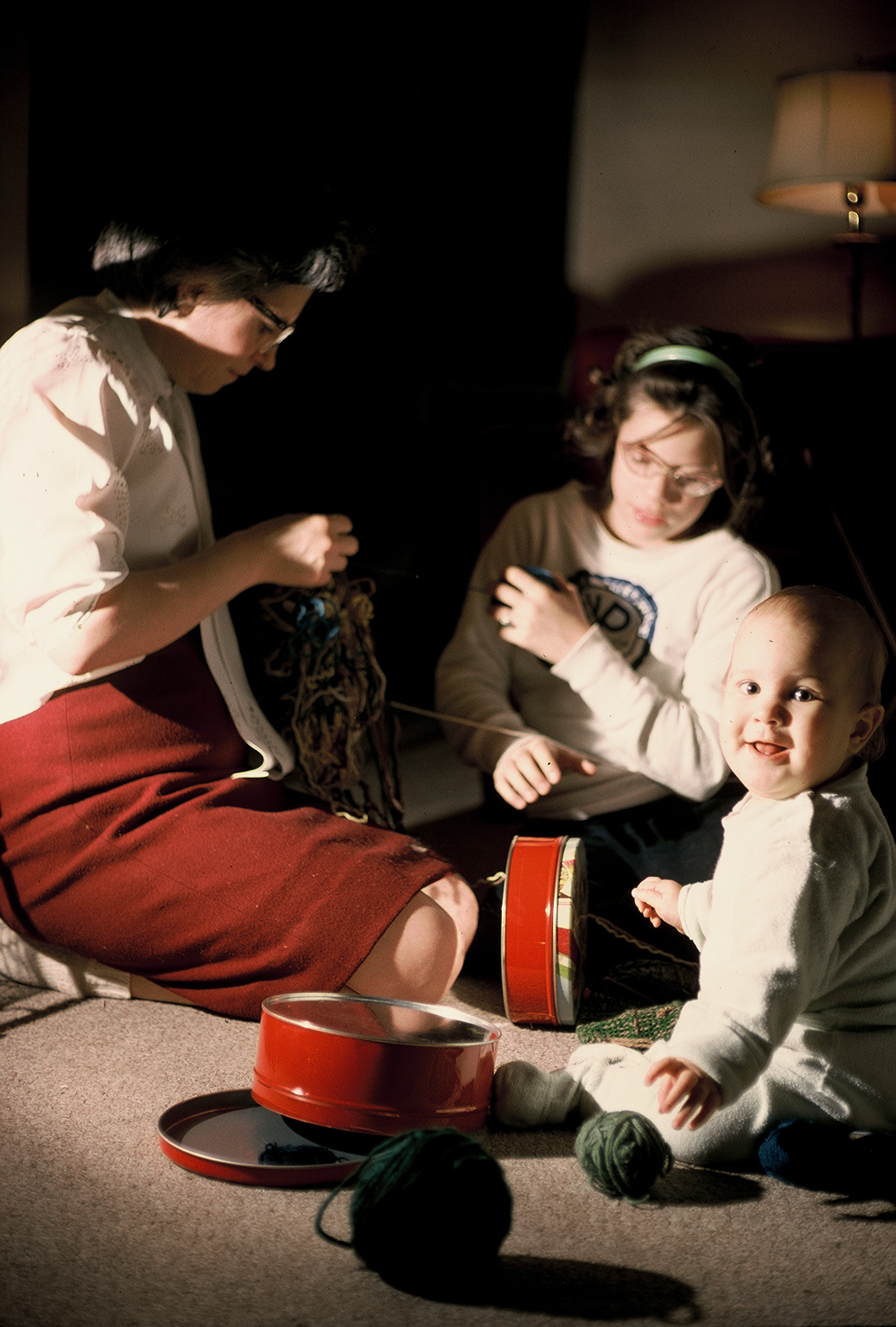 loving, lovely, knitter, empathatic, kind, positive, smart, generous, open minded, thoughful, green thumb, reader, teacher, listener, nature lover, deacon, elder, faithful, smiling, peaceful, diplomatic, curious, gentle, nurturing, supportive, encouraging
Jane lived her life following her inner compass.
She used her gifts to make life better for others.
For a student struggling with lessons or a friend studying for a test, Jane was there to encourage, coach, and provide practice until the lesson was mastered.
For a young person in transition or a foreign exchange student far from home, Jane's home was open, and warm. And, there was probably a delicious home made snack available. Never judgemental, Jane was always ready to listen and learn, as well as nurture and teach.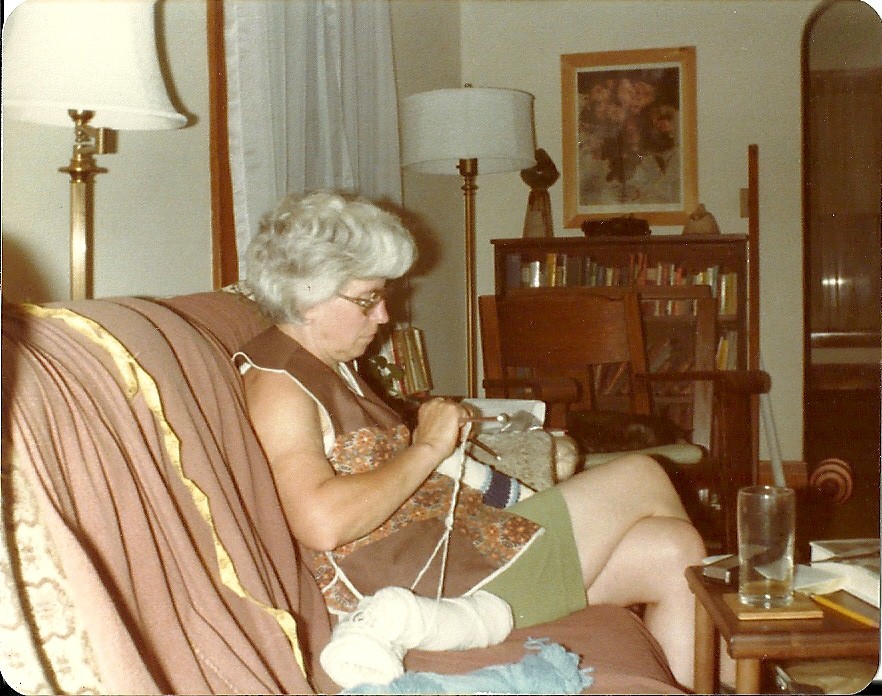 Jane was a knitter and perhaps you were the recipient of a sweater, afghan, scarf, mittens, wrist warmers, or slippers. She joined with neighborhood friends on Fridays to knit, and talk, and encourage one another. Maybe she helped you to work out a complicated pattern or completed an unfinished project for you.
On a cold winter's evening, she might have invited you to sleep in an extra bed because the roads might be too bad to drive home.
Or, maybe she helped you write a difficult letter or corrected the grammar and punctuation on a term paper. Maybe she listened while you poured out your thoughts, supported you as you came to your own decision, even if she didn't agree, and hugged you as you set out to follow your dream.
Once, I purchased a parakeet at Grants at D&L and snuck it all the way to my room in a box. When Jane found me out, she wasn't necessarily happy with my independent acquisition, but she called around to find a bird cage and helped me to learn how to care for my new friend. Pets were a welcome addition to our home. A fish tank one year from friends, dogs, cats, my crazy birds. She loved them all.
In fact she loved every living thing. She said that dogs and plants had similar needs… they need food, water and had to be walked or moved.
But there must have been more, because it still is a mystery (at least to me) how she could keep African violets thriving in a cold Western New York kitchen window, multiplying them and giving them away. Or how she had a snake plant that could grow and flower so abundantly. Or, perhaps most mysteriously, what did she do to those Christmas cactus plants in the basement that made them bloom and bloom all winter long.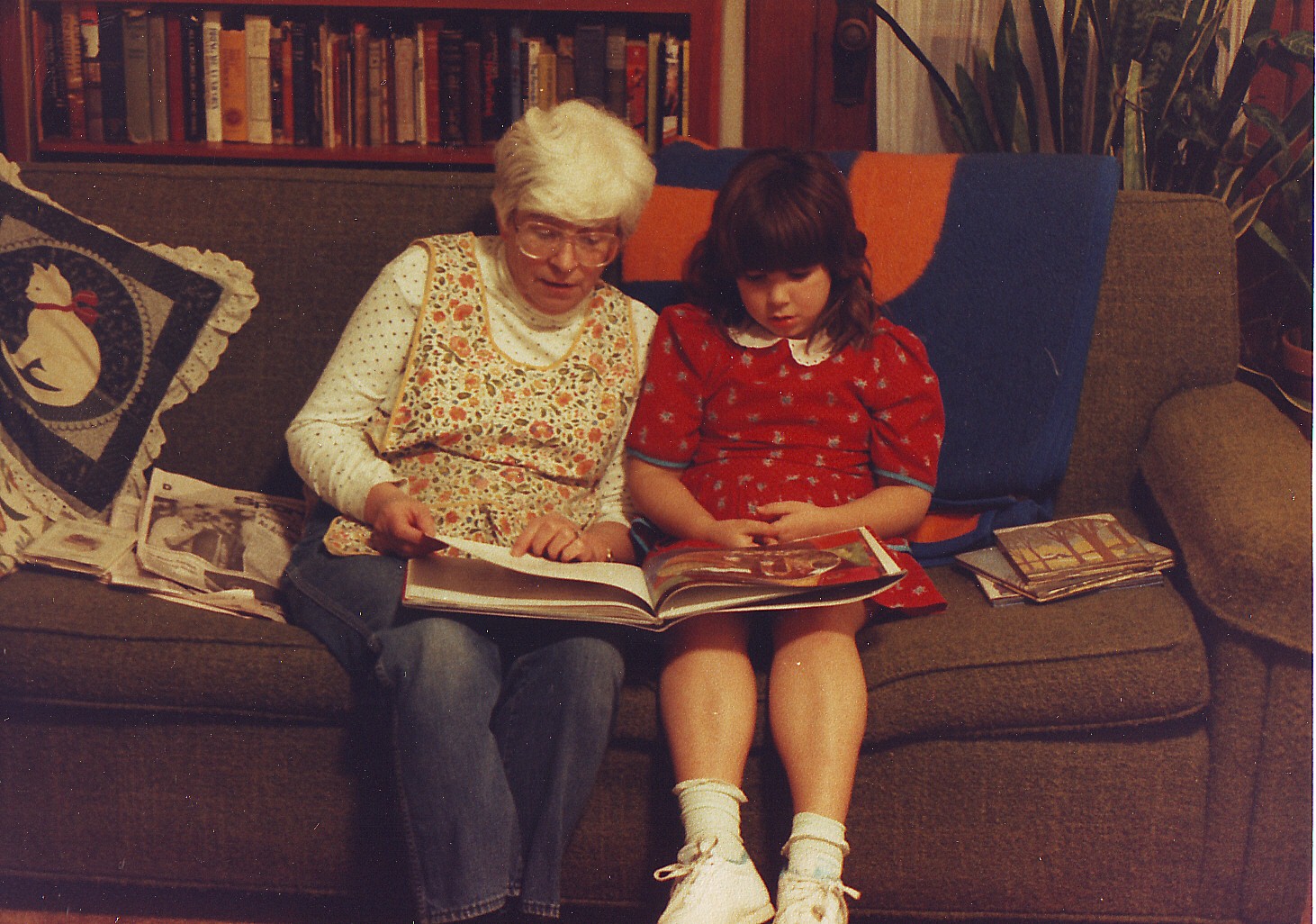 Perhaps she read to them, the way she read to her children and grandchildren, making them bloom into competent adults. How many of us have an abiding love of the library because she took us there, helped us to select books, carried them home in an extra bag and read them to us? And then she returned those books "on time" for others to enjoy.
She passed down a love of books as one of the best treasures one could have. A well written piece of fiction can carry you away to another place and time, and a historical account of exploration of the south pole or a book on mountain climbing can enrich your understanding of our world.
Building good will and better understanding of cultures brought Jane directly into the lives of students from Japan, Germany, France, Greece, Thailand, Austria, Finland, Italy, Chile, Argentina and El Salvadore. She touched the lives of families around the world, through her work with AFS and Rotary International and how lucky are all of us that her openness brought all those different cultures into our community.
As Jane aged, some things left her. She couldn't knit, or count, or read but she still had compassion and empathy. She was concerned about others and always wanted to provide comfort and love.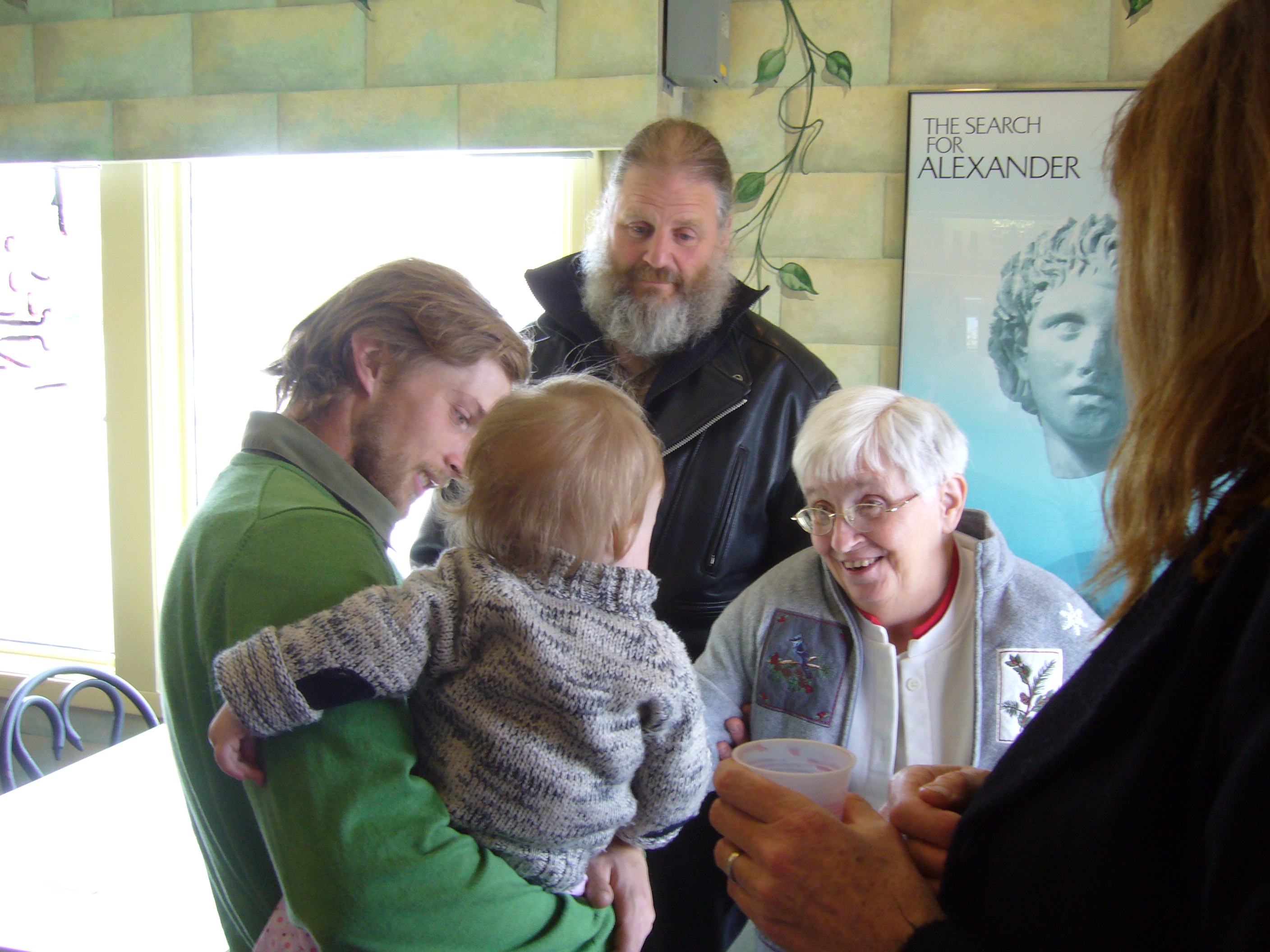 What could make Jane light up with a big smile and open arms on any day of her entire life? A baby. A toddler. A child. From studying to be a teacher, to being Mom, Aunt Jane and then Grandma Jane, the defining quality is her love of children and their love of her. She would rock us, let us crawl in bed, bring us medicine, let us "help" in the kitchen, read to us, and just enjoy watching us dance, twirl and play.
We didn't stop loving Jane when she died. She didn't stop loving us either. In fact, she continues to live in our hearts and if we stop for a moment we can know how to keep her alive in our actions.
How?
Keep smiling. Make someone welcome. Help a friend or stranger. Be of good humor. Give some positive affirmations. Rock a baby. Call a friend on the phone for a chat. Read to a child. Keep smiling. Invite a friend for supper. Be curious. Learn something new. Read a library book. Acknowledge and appreciate the successes of others. And, did I mention, keep smiling?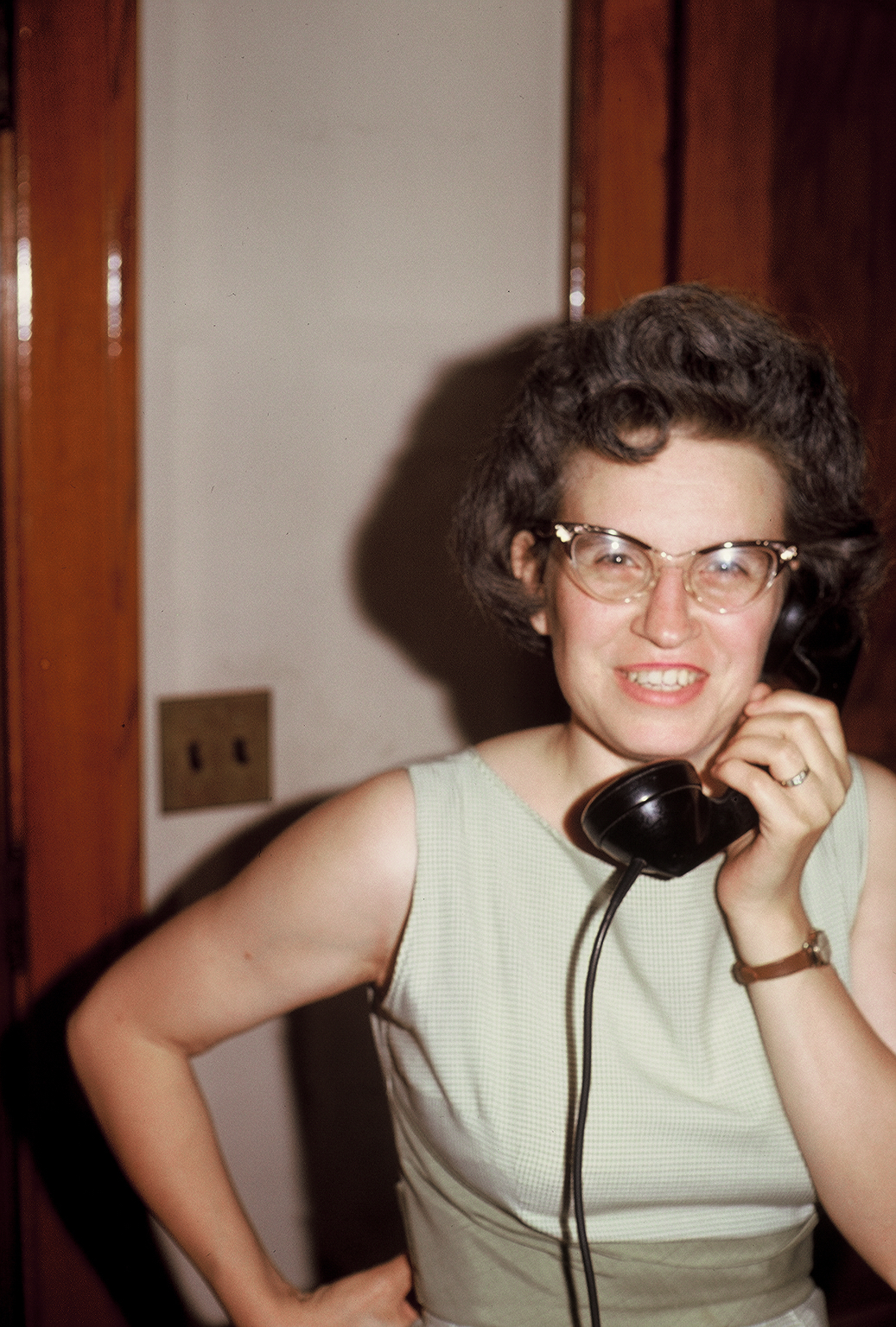 I know that Jane is smiling down on us now.
Short Link: