It's not just for south Georgia: from Madison County, Florida, Julia Shewchuk will talk about her goats of Serenity Acres Farm.
Here's Wayne and Julia's welcome to Serenity Acres Farm:
We are a small farm in Madison County Florida working toward the big goal of bringing you locally grown products and farm raised products without the use of major pesticides, hormones and genetically modified components.

Our philosophy is simple: Grow and raise it locally and then offer only the freshest and best of what we produce.
The goats appear about a minute into this video, with milking about 2 and a half minutes in:
They sum it up on their About page:
Don't butt your heads against the wall—stand up for your right to good and healthy food and a healthy planet. You don't have to be perfect and do it all at once—but every step helps you and the Planet.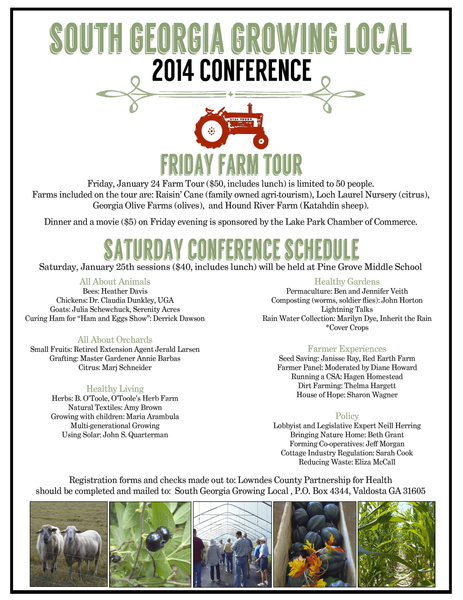 Come to South Georgia Growing Local 2014 and hear for yourself!
-jsq
Short Link: