Cleanly, those porch dogs are. After a walk, Honeybun stuck her head under the bathwater and paddled furiously. Nervous Nellie seemed more inclined to get a drink.
Yes, that's beautyberry, Callicarpa americana, around the dog beauty bath.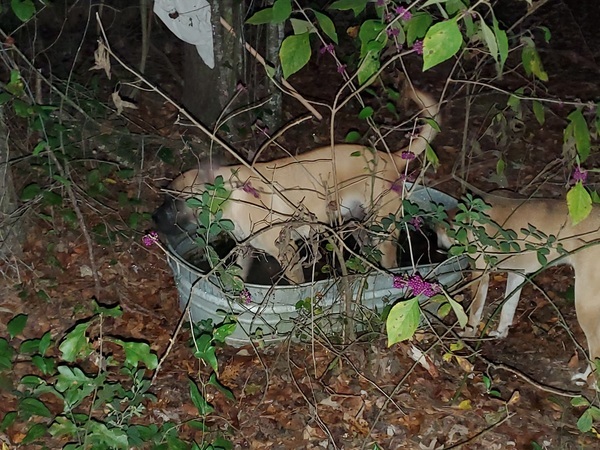 Honeybun and Nervous Nellie in the beautyberry bathtub
Brown Dog and Yellow Dog watched.
-jsq
Short Link: