Two months after a January burn, these 21 acres of planted longleaf pine in the Conservation Reserve Program look like most of them are dead.
But look closely: almost all of them are candling. New growth rising up in inch-thick white candles.
Most of the dead trees with bark falling off were previously damaged.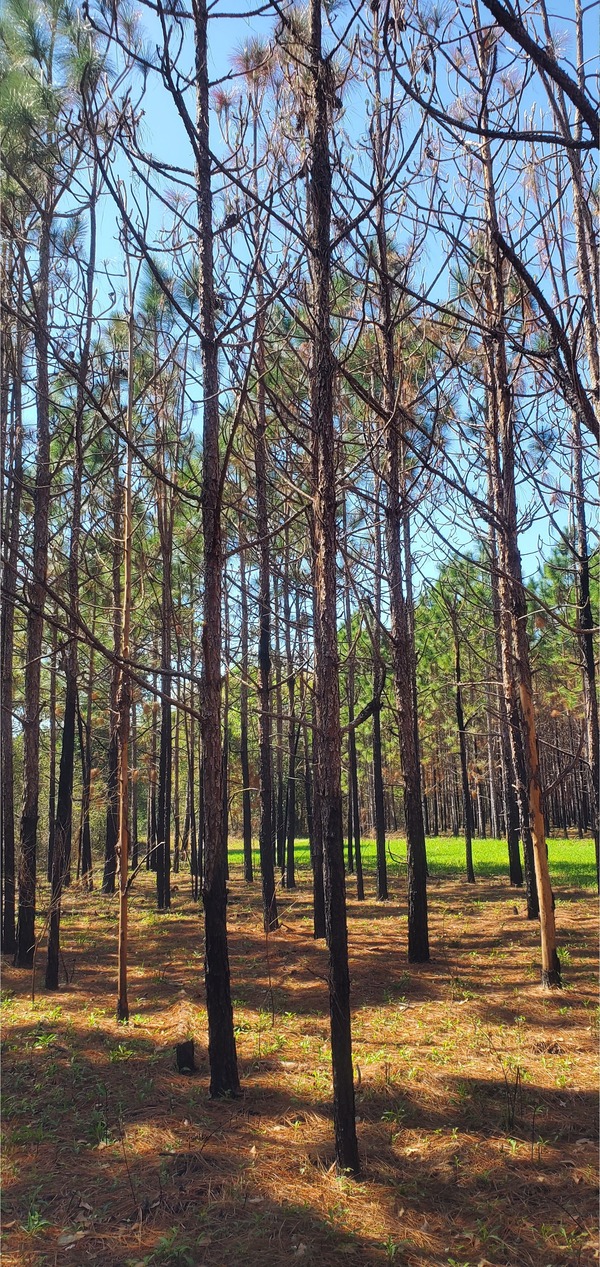 A few dead trees, most candling
Looks like we have more than 90% survival.
-jsq
Short Link: