Walking along a drainage ditch with the dogs, Gretchen saw this interesting turtle: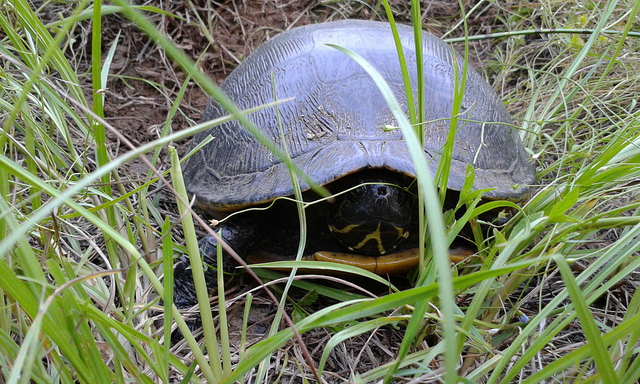 John S. Quarterman, Gretchen Quarterman,
Brown Dog, Yellow Dog,
Lowndes County, Georgia, 19 June 2012.
Pictures by John S. Quarterman for Okra Paradise Farms.
We think it's probably a slider turtle, Trachemys scripta, but it's hard to be sure. We didn't pick it up, because it appeared to be laying eggs.