What has about 300 heads and eats really well? A local agriculture conference coming to Lowndes County 24 January 2014.
South Georgia Growing Local 2014 is a local food conference for growers, consumers, homesteaders in South Georgia. Farm Tours 1/24 — Conference 1/25
You can like the facebook page and join events there for the conference itself on January 25th and for the farm tours on January 24th. Agritourism has come to Lowndes County! This is one reason a wide variety of organizations, including two Chambers of Commerce, are supporting this conference: it will fill hotel rooms. Even more, it's about longterm local economy through growing and buying food right here in south Georgia and north Florida. All that and it tastes good, too!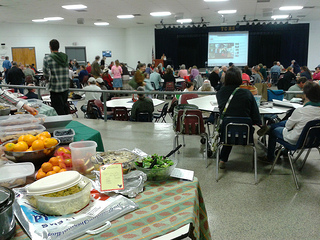 26 January 2013 in Reidsville 260 people signed up.
14 January 2012 in Reidsville about 150 people attended.
13 November 2010 in Tifton about 50 people attended.
Special thanks to founders Janisse Ray and Leanne Culbreath,
who realized that if anybody was going to do a conference about growing food in our local ecologies in the piney woods and pocosin swamps here below the gnat line in south Georgia (and north Florida and South Carolina and Alabama), it would have to be people who live here.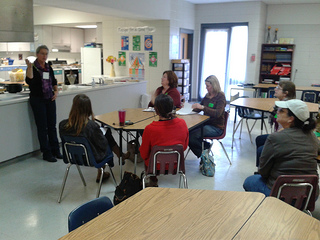 The conference chair for 2014 in Lowndes County is Gretchen Quarterman and a committee of old hands and new helpers.
-jsq
Short Link: