Katherine Melcher and students will talk about Designing Edible Landscapes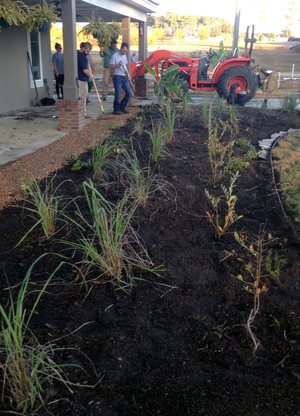 at South Georgia Growing Local 2017, January 21, 2017 in Valdosta, Georgia:
In this talk, we will present the work of UGA Tifton students whose task was to implement an edible landscape design for the Future Farmstead, a net-zero energy residence on campus. Our design intent was to create a model sustainable landscape that could serve as an educational and inspirational site for home owners in the area.

The presentation will be divided into three parts:

An overview of their landscape design process.
Ideas for sustainable home landscapes that integrate water, soil, animal, plant, and human systems.
Planting design recommendations and a selection of plants suitable for edible home landscapes in south Georgia.
Who should attend:
People interested in integrating edible plants into their home landscape. People interested in learning the basic steps of landscape and planting design. People interested in integrating water, soil, plant, and animal systems in a landscape in order to reduce reliance on outside resources.
By:
Katherine Melcher, Associate Professor, University of Georgia, and Lissi Carr, Megan Hise, Ren Hester, Nicholas Hodges, Joshua Odom, and Cory Smith, students in the Agriculture Education program at University of Georgia, Tifton campus.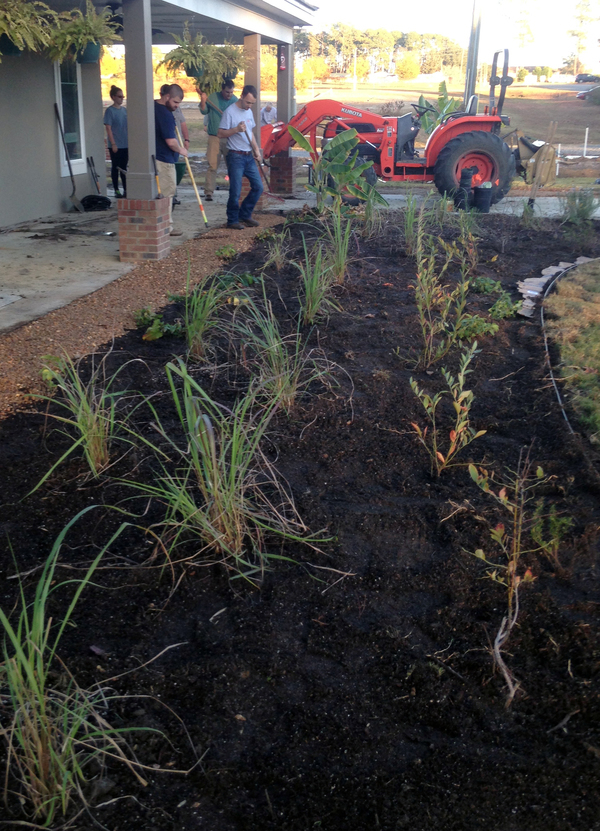 SOGALO17 will be at a new venue with cooking facilities!
When: Saturday, January 21st 2017
Where: Pinevale Elementary School, 930 Lake Park Road, Valdosta GA.
Web: page
-jsq
Short Link: