Some wild hibiscus, summer of 2022.
This is Yellow Dog's rosemallow, the last one she saw, a year before.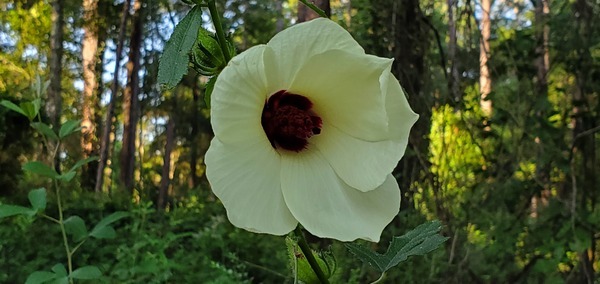 Yellow Dog's rosemallow, six petals, 2022-06-21
This year it has six petals.
Here she is a year ago, on her last day: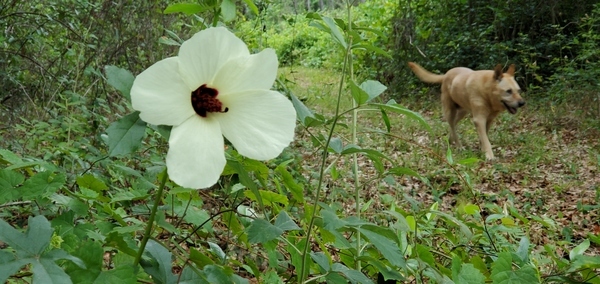 Halberd-leaf rosemallow, Yellow Dog
This flower is more typical, with five petals. And I think it really is a Hibiscus laevis, halberdleaf rose-mallow or scarlet rose mallow.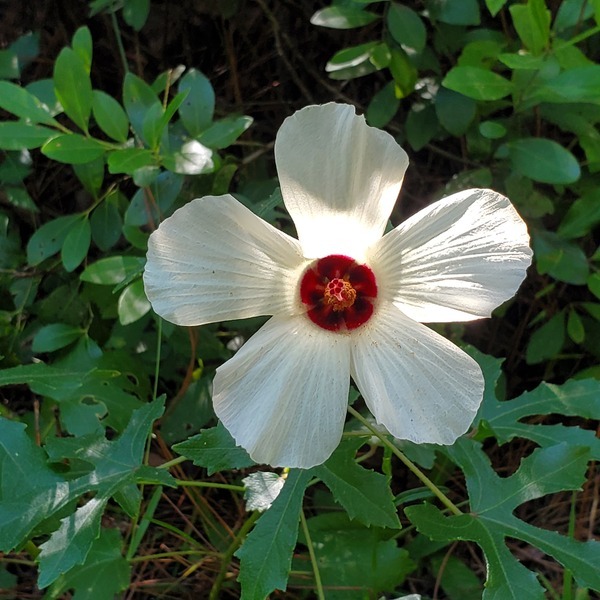 On the not a driveway, Hibiscus laevis, 2022-08-05
The Seek app thinks this is a Hibiscus asculeatus, comfortroot, or pineland hibiscus. It does have more rounded leaves. And this one seems to have six petals.
It's down towards Redeye Creek, which flows into the Withlacoochee River.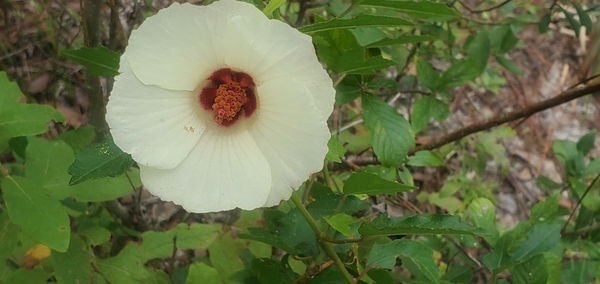 In front of the little house, Hibiscus asculeatus, 2022-08-24
Florida Wildflower Foundation says comfortroot "is a large perennial wildflower that occurs naturally in wet to mesic pinelands, and along the edges of savannas, bogs and roadside ditches. It typically blooms late spring through fall and attracts many pollinators, especially bees." All that fits where we see it.
Not sure this exactly the same plant as the first one, but very close to the same location.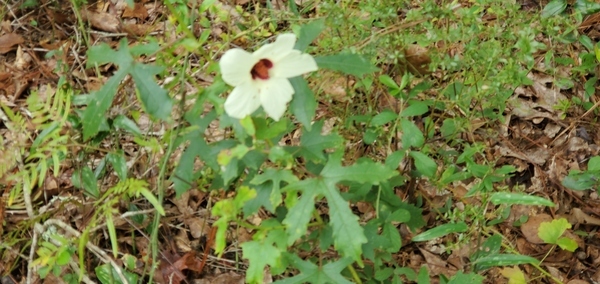 Yellow Dog's rosemallow again, 2022:08:27 13:32:46, 31.0113080, -83.2682490
And one more. I never notice them blooming all the way through August before.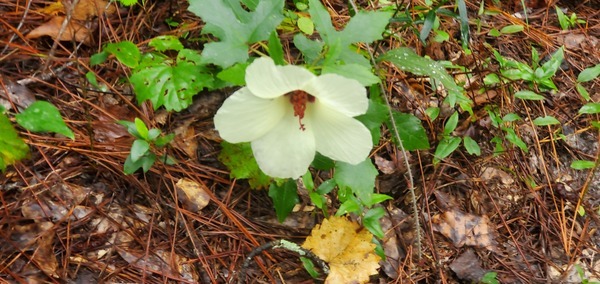 On the back driveway, 2022-08-28
Both species are in the the mallow family Malvaceae, which also includes okra and cotton. Unlike okra, these hibiscus are native here.
-jsq
Short Link: