Update 2023-03-07: Longleaf candling after burn 2023-03-06.
Fastest burn ever!
We lit the one and only match no earlier than 11AM, and the fire was completely burned by 2PM. So three hours to burn 20 acres of planted longleaf pines.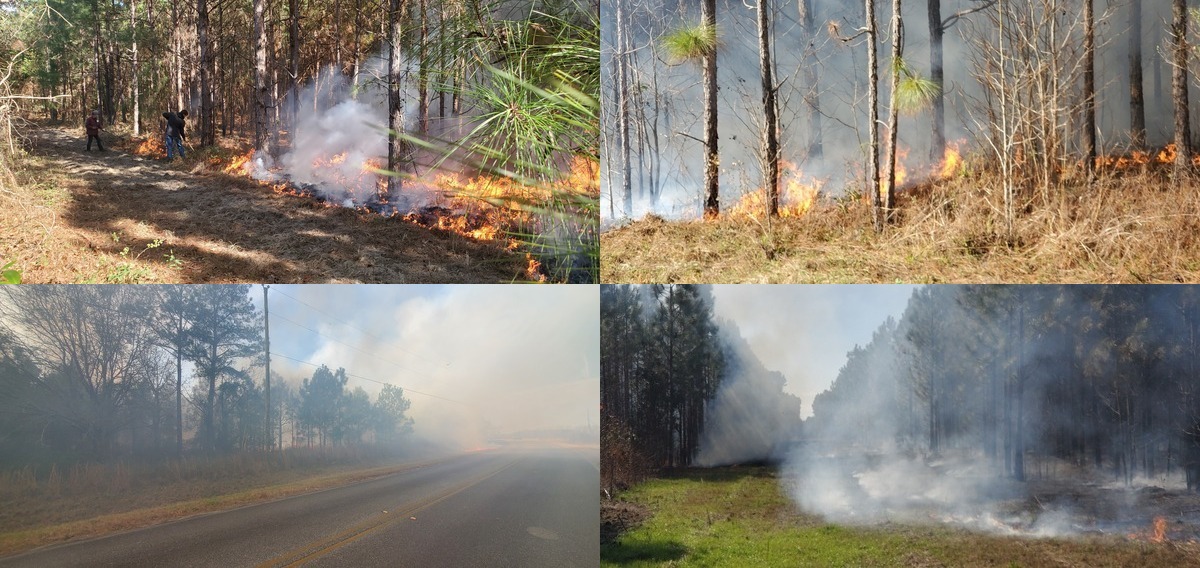 Fastest burn ever: 20 acres in 3 hours 2023-01-11
Thanks to both the Lowndes County and Moody AFB Fire Departments for coming out, although they both determined we had firebreaks and backfires, water, rakes, and water.
I had called Lowndes County Fire Rescue before we started, leaving a message with our burn permit. But that had not percolated to the man in charge of fires in the north of Lowndes County.
Thanks to new neighbor Landen Ryan for helping Gretchen and me.
Some of the subdivision neighbors wondered what was going on. The phenomenon of prescribed burns in fire forests is something unfamiliar to most suburbanites, and is yet another reason counties should not rezone to permit subdivisions in agriculture and forestry areas. Continue reading →