David Leon Quarterman was born April 29, 1946, in Little Griffin Hospital, Valdosta, Lowndes County, Georgia, to Laura Elizabeth Hargreaves Quarterman and David Sinclair Quarterman, Jr. He grew up on Longway Farm in the north part of the county, with his parents, his grandparents, David Sinclair Quarterman Sr. and Alla Irene Peek Quarterman, and his dog Bear, joined by his brothers Stephen Patrick and John Sinclair, with frequent visits to his Hargreaves grandparents in Pearson, Leon Abraham Hargreaves and Harriet Esther Elizabeth Blitch Hargreaves.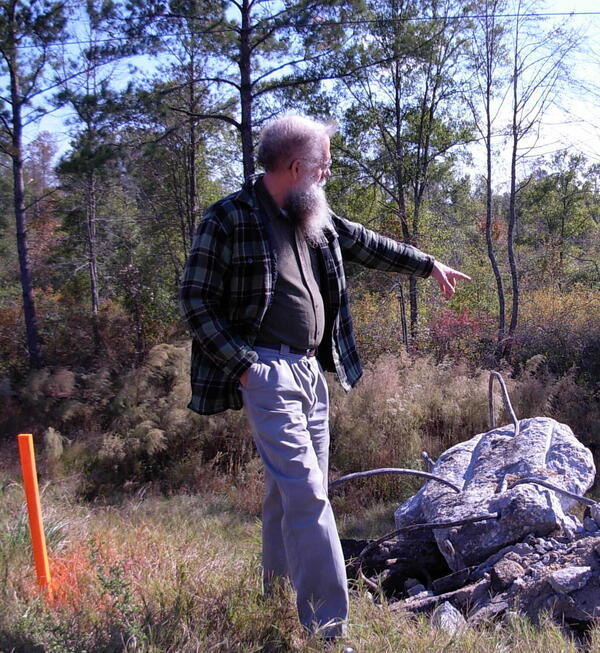 Withlacoochee River, GA 122, 2006-11-05 by Cathy Reaves Quarterman
He inherited his parents' love for reading and his grandmother's egg business, which led to a lifelong interest in farming and nutrition.
He graduated from Hahira High School and received a B.S. degree in physics from Valdosta State College. He served four years in the U.S. Navy including in the Mediterranean Sea, and had the rank of Lieutenant J.G.
He attended the University of Georgia in Athens, and worked in the computing center there.
With his aunts Jane Sinclair Quarterman Comer and Elsie Quarterman and his brothers, he published Quarterman Family of Liberty County, Georgia, and Relatives, 990 pages of family history covering more than 350 years. He assisted with an Irwin family history. He camped with family at the summer Grandfather Highland Games, where his daughter Peggy was the first female to march in the parade, on her father's shoulders, with Clan Sinclair.
He retired Continue reading →