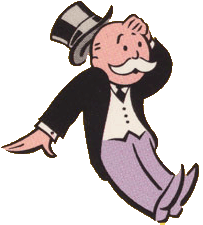 More on some
welcome news,
, this time from
William Neuman in the New York Times:
The Justice Department began an antitrust investigation of the seed industry last year, with an apparent focus on Monsanto, which controls much of the market for the expensive bioengineered traits that make crops resistant to insect pests and herbicides.
Why?
Critics charge that Monsanto has used license agreements with smaller seed companies to gain an unfair advantage over competitors and to block cheaper generic versions of its seeds from eventually entering the market. DuPont, a rival company, also claims Monsanto has unfairly barred it from combining biotech traits in a way that would benefit farmers.
Monsanto of course claims to be unfairly maligned, and its CEO, Hugh Grant, says:
"We were the first out of the blocks, and I think what you see now is a bunch of people catching up and aggressively competing, and I'm fighting with them," Mr. Grant said. He said farmers chose the company's products because they liked the results in the field, not because of any untoward conduct on Monsanto's part.
Reality seems to differ: Continue reading →