Here's why we should have burned this patch last year, but unfortunately weather didn't cooperate.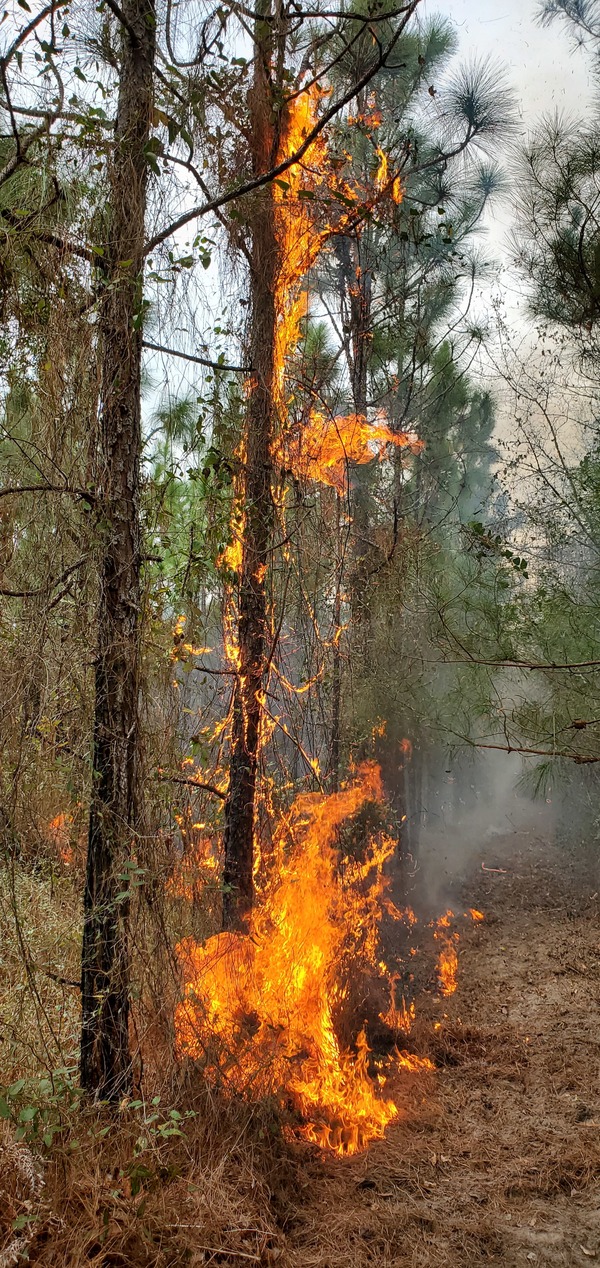 Why frequent burning is necessary
If we didn't burn, eventually what we'd get would be an uncontrolled wildfire with much worse flareups than that.
Somebody always complains about burning woods. Let the Longleaf Alliance explain the benefits of fire in a southern pine forest.
It started easy this year.
Wildlife such as deer, quail, and gopher tortoise don't like dense underbrush. Burning fixes that.
Flaring up in thick undergrowth: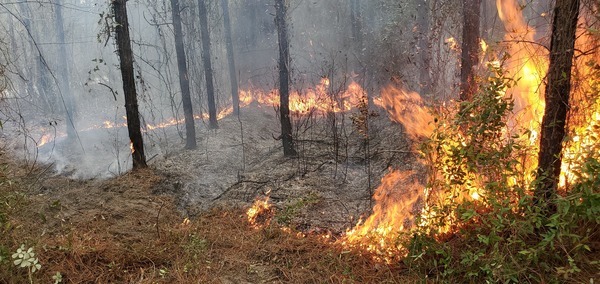 Demonstrating why should have burned last year
As you can see, a prescribed fire like this moves slowly enough that any wildlife in the way can move ahead of it. And come back to a refreshed forest that will be green again within weeks.
It went mostly low, a foot or two high flames, like it should.
Fast, too, with a nice south breeze. By fast I mean it took an hour and ten minutes to get this far. Any wildlife easily moved that couple hundred feet in that time.
Part done, more burning.
This is about 1.6 acres of planted pines: longleaf by the road, and slash and loblolly farther back, towards a cypress swamp.
Here are some more pictures. Click on any small picture to see a bigger one.
I admit I used a second match to start this end.
Took two hours from start to finish, 2PM to 4PM.
Thanks to the Lowndes County Fire Department for showing up after it was done, noticing the firebreak, and calling to say they were just doing their duty, not trespassing.
-jsq
Short Link: