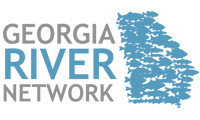 Back at the end of March at a river conference in Roswell, Georgia, I was interviewed for a podcast. Here's the audio, and here's the blurb they included:
John Quarterman on the Withlachoochee
Monday, July 9th, 2012

John S. Quarterman was born and raised in Lowndes County, where he married his wife Gretchen. They live on the same land where he grew up, and participate in local community and government.

NPS talks with Quarterman and his observations on starting and strengthening a Withlachoochee Riverkeeper organization at Georgia River Network's 2012 Weekend for Rivers.
The water organization has since been incorporated as the Georgia non-profit WWALS Watershed Coalition:
WWALS is an advocacy organization working for watershed conservation of the Willacoochee, Withlacoochee, Alapaha, and Little River Systems watershed in south Georgia and north Florida through awareness, environmental monitoring, and citizen advocacy.
-jsq
PS: They also recorded another podcast which starts out on what may sound like a completely different topic, but which is actually quite related.