The Withlacoochee River channel was full yesterday at the GA 122 bridge, near Hambrick Road, with reference Yellow Dog: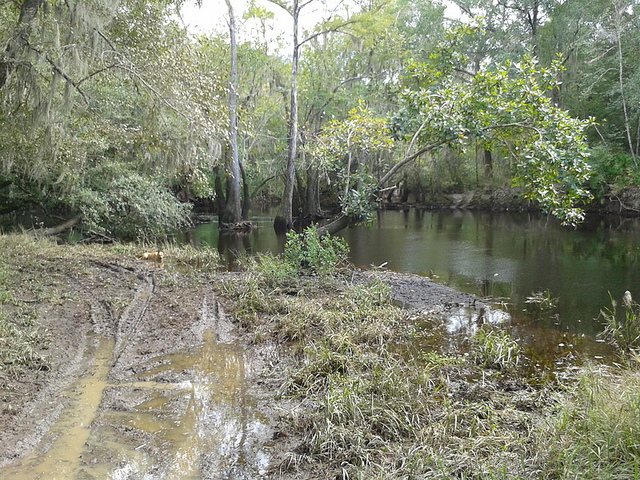 Compare to 21 March 2012 (on the left):
I wasn't standing in quite the same place yesterday, because I would have been standing in water. But you can see the water is much higher than it was six months ago.
Here are a few more pictures and a video.
-jsq