Third organizational meeting of WWALS (we're still working on the pronunciation).
Formation of a Non-Profit Advocacy Organization working to protect water quality of the Willacoochee, Withlacoochee, Alapaha, and Little River Systems watershed in south Georgia and north Florida through awareness, environmental monitoring, and citizen advocacy.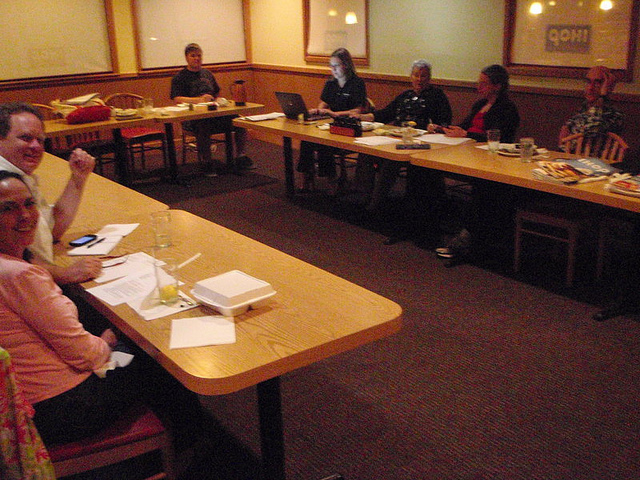 Nola Jackson Gentry, Garry Gentry, John S. Quarterman (the heap of stuff), Nathan Wilkins, Heather Evans, Carolyn Chapeau Selby, Gretchen Quarterman, Bret Wagenhorst
Pictures by Gretchen Quarterman for WWALS, Adel, Cook County, Georgia, 25 April 2012.
-jsq