Tag Archives:
WWALS Watershed Coalition
No pond is complete without wasps.
What was your county like a hundred years ago, roads, houses, streams, ponds, and soils? Digital Library of Georgia in association with the University of Georgia Map Library has made available old soil maps from around 1910-1920 online in a viewer that can pan and zoom. Detail of Cat Creek Road, Lowndes County, Georgia in 1917: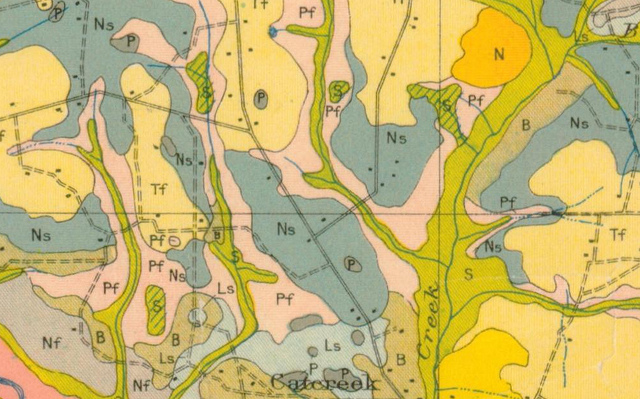 Detail of Cat Creek Road
John S. Quarterman, Gretchen Quarterman, Brown Dog, Yellow Dog,
Screenshot by John S. Quarterman for Okra Paradise Farms, Lowndes County, Georgia, 13 July 2012.
The soils haven't changed much (Tf is Tifton A soil, for example), but the roads and houses have, and many streams have been dammed for ponds.
They seem to have all Georgia counties. Here's Tift County in 1910 and Cook County in 1931.
-jsq
Owed to Don Davis of the Lowndes County Museum at the 11 July 2012 WWALS Watershed Coalition meeting.