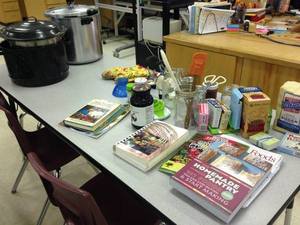 Our outing today to the canning plant was a grand success. We had peas shelled, blanched and bagged and canned some peaches!
The canning plant at Lowndes High School is a wonderful resource in Lowndes County open now to the public for shelling, canning and more. Behind the Lowndes High School on Norman Drive.
Here are pictures from the canning class I taught there yesterday, organized by the Valdosta Community Garden group. These pictures are also on facebook.
Perfect timing. The Valdosta Daily Times had Continue reading →